I love making my own body wash. We get to mix up the fragrance anytime we want! It's super easy, and in a pinch, I can throw it together while I'm in the shower.
I use an old Dish Soap bottle. Every couple of months I order Young Living's Body Wash Base. We use 1/4 of the base with 1/4
Castile Soap
(I get mine from
Carolina Castile Soap
via Amazon subscribe and save, you can use your preferred liquid soap) and fill with water.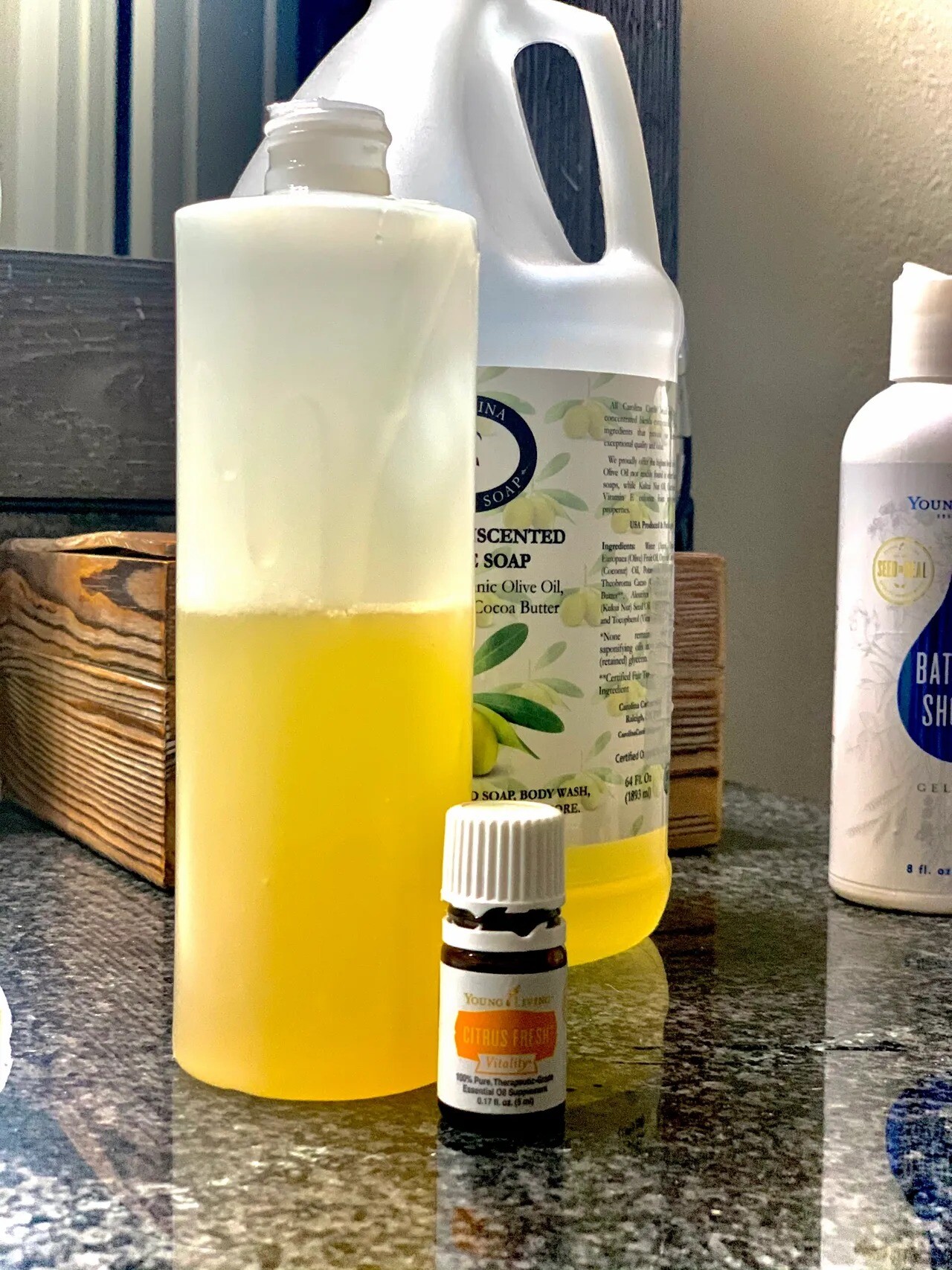 I use about 10 drops (more if it's a fragrance I love) of essential oils. My favorite is Jade Lemon. It's so uplifting, yet peaceful. It instantly brightens my mood.
In the winter we use Thieves or Christmas Spirit for the warm seasonal scents. Both have oils known for boosting immune systems, so we like the added boost.
Eucalyptus is another great oil for Autumn and Spring. When my allergies are acting up, I love using this in my body wash. Sometimes I mix it with some RC.
Lately, Andy has wanted a "manlier" scent, and cedarwood has been his go-to essential oil for body wash.
This little bottle goes a long way. When we run out of Body Wash Base, we do a 50/50 Castile soap and water. The gel-type base really helps make our body wash stretch further. It helps us save money over time and allows us to use quality products from companies we trust.
Have you made your own body wash? Let me know what your favorite blends are. I love trying new ideas!