I never planned on being a homemaker without children.
I also never planned on being 100% responsible for taking care of my home.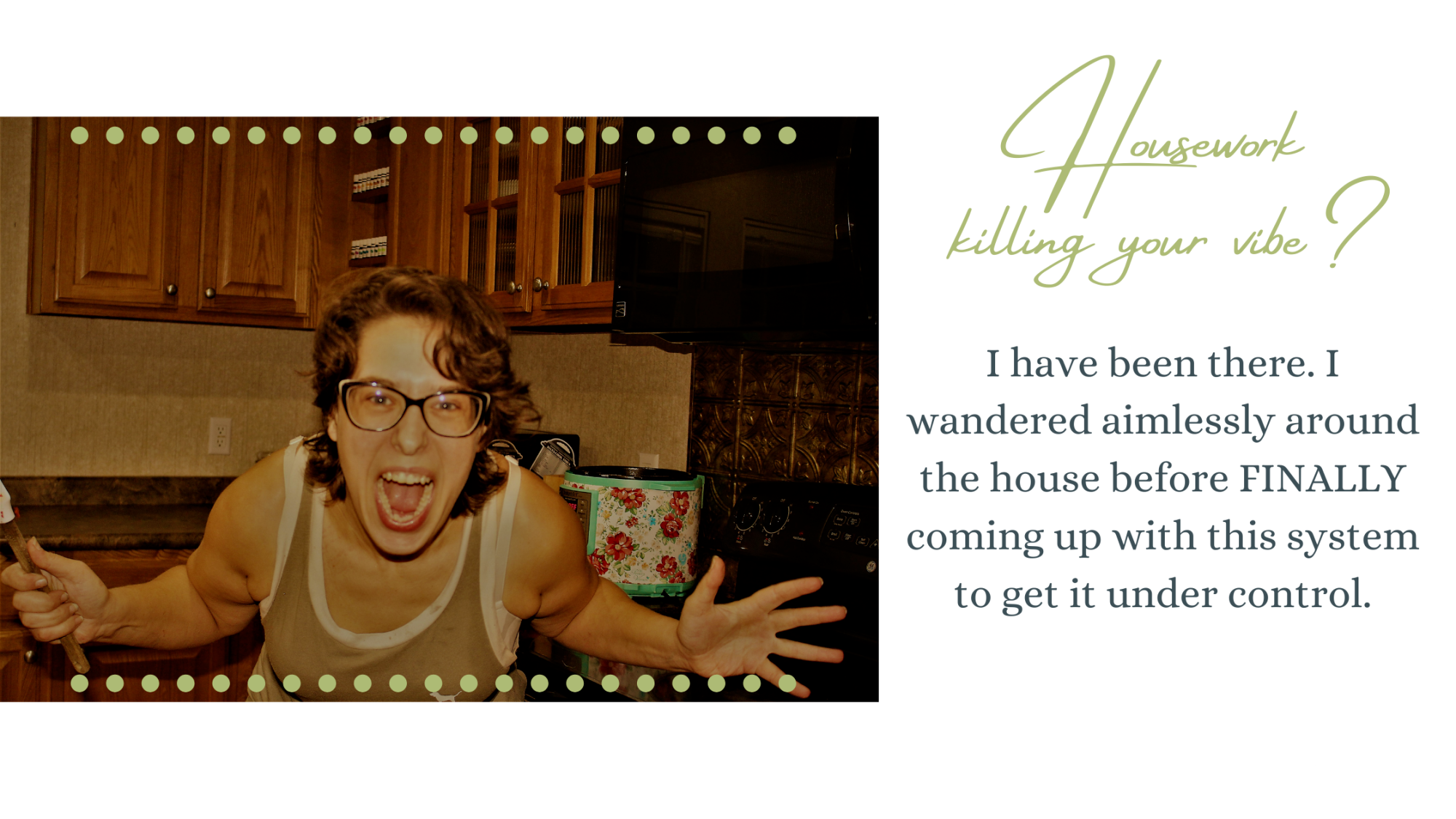 When I first came home from work, I had no clue what I should be doing.
I had no structure to my day, and could easily scroll on Facebook or Instagram

and lose track of hours at a time.
Being home, I knew I should have my house under control, I just didn't know how to start.
After testing out several systems and FAILING, BIG TIME, I finally figured out a
routine that can help ANYONE get their home under control in no more than one hour per day.
This is the system that has CHANGED MY HOME! It's ready for guests anytime they want to give me short notice.
Like when my mom called and said she would be here in 8 hours for an unexpected week-long stay...