Wedding planning can be stressful, especially when you are trying to stay under budget. As a bride, it's hard to cut costs without compromising your dream wedding. Here's the good news: you can have beautiful flowers for your big day and save money too! I've found the perfect solution—grow your own!

Growing your own flowers offers multiple advantages over buying pre-cut blooms from a florist. First and foremost, growing your own cut flowers is much less expensive than purchasing them. With some creative budgeting and careful planning, you can easily find ways to keep your costs low while still having stunning displays of fresh flowers at both your ceremony and reception.
Plus, growing your own cut flowers gives you complete control over the types of flowers that will be used in your arrangements. You can pick specific colors or varieties that match the theme of the wedding or even grow something unique that has special meaning for you and your partner. For example, I'm growing Chinese Long Noodle Beans for my wedding because my partner loves them! While not flowers, it still takes time and care to grow.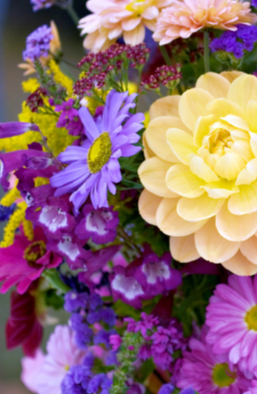 If you don't have space for an outdoor garden or don't want to deal with all the maintenance involved with one, there are plenty of options for indoor gardens as well. Plus, there are lots of online resources available to help guide new gardeners through the process—including how to start seeds indoors so they're ready for planting outside in time for the big day!
Growing your own cut flowers doesn't have to be intimidating. With some research and planning ahead of time, it's possible to create beautiful bouquets on a budget. Whether you opt for an outdoor garden or an indoor planter box, growing some (or all!) of the flowers for your wedding is a great way to save money and make sure everything looks perfect on the big day!