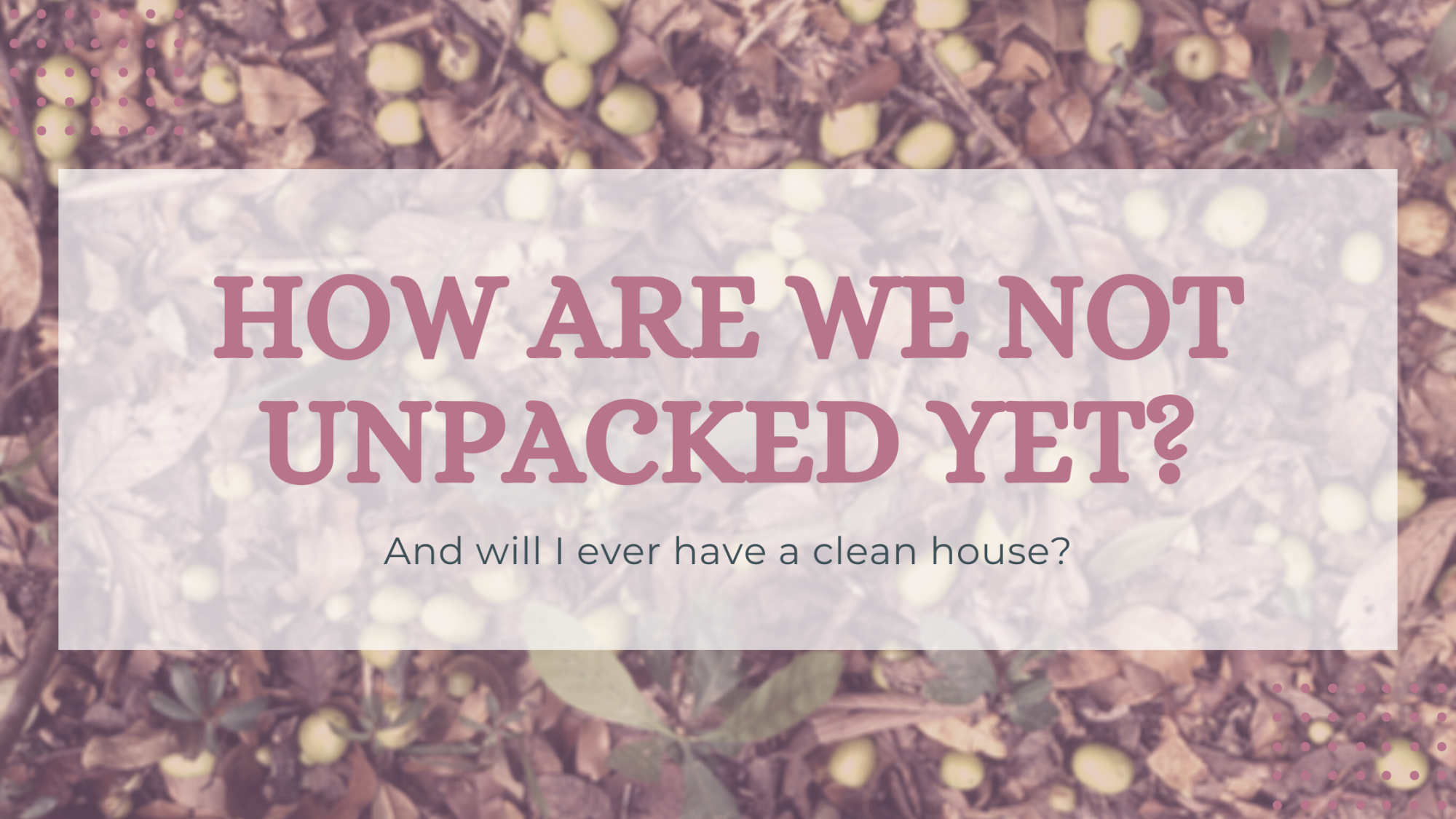 With a to-do list this long, it's sometimes hard to stay on task. I have always been a planner girl, but am finding my traditional paper planner isn't cutting it anymore. We are attempting some digital options to tie in with my traditional paper planning, and are seeing some good results.
This week, as we get closer to ringing in 2021, I am focusing on time blocking to get all of the things done. I can't wait to finally feel like we are in the swing of some sort of normalcy around here.
The retail store I worked at closed at the end of January, leaving me with options. One of which was to stay home for 3 months and get a severance package.
So I went on a major purge and get ready to move mode... waaaay earlier than most people. I had the opportunity to go through everything in the house.
We were originally supposed to close on a home on July 1st and move in on the 15th. Just four days before closing, the seller backed out of the deal. And we had to start looking for another place to live.
July 4th, we put an offer on our current home. Today is November 1st. It feels like ages ago since we first saw this house. Our closing was pushed back so many times. We lived out of boxes for months.
We finally closed on September 18th and moved in a week later. All of our stuff into the garage, while we cleaned the house, and prepared to move into it. Everything was mixed together with the stuff that actually belongs in the garage and it's been a nightmare.
Between cleaning, trying to do the repairs that need to be done, getting the property under control (I can't tell you the last time it was mowed... and the garbage... everywhere...) It's been a stressful month and a half at the new place.
I finally feel it starting to come together tonight, and I am overjoyed that I see the light at the end of the tunnel.
Our office is almost 100% unpacked. Our bedroom will be done tomorrow. Our bathroom is finally useable! It's finally starting to feel like home, and that's what being a homemaker is all about.
With the moves from apartment to hotel, yet another hotel, and now finally to our home, my daily routine has suffered badly. I feel like I am just bouncing around from task to task, not really accomplishing anything. As I was listening to some YouTuber's while cleaning the kitchen today, I heard one say that catching up on housework is impossible, so stop trying.
It hit me like a ton of bricks.
She was so right! I have been trying to catch up on the housework that is long overdue and keep up with everything else, including unpacking our home.
In reality, if I make a commitment today to have specific tasks done daily and I start them today, eventually I will be able to get ahead of my housework.
So I am starting today. I cleaned my kitchen because I vow to go to bed with a clean kitchen every night. I did a load of laundry and will switch it over before I go to bed. I vacuumed and plan on mopping the floor after I get done writing.
I even found time to roast a chicken, bake potatoes, and make brownies for dessert.
Today, I felt completely on top of everything. Tomorrow, I might not. But I know I will clean the kitchen, do laundry, vacuum, and mop.
What are your daily musts in the house?