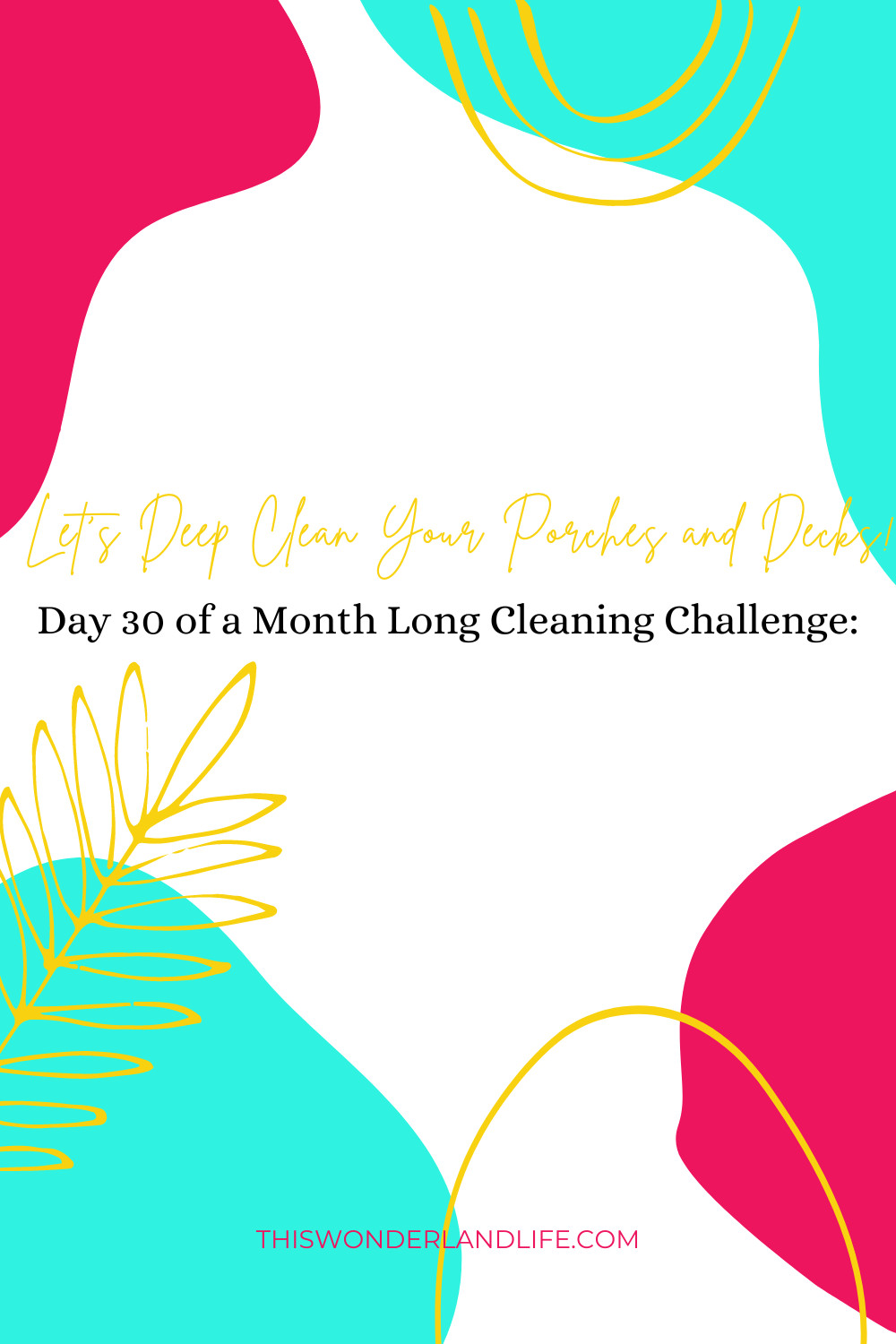 Hello there, fellow homemakers! I hope you're all having a great day because we're about to enhance that mood with some serious porch and deck cleaning. Admit it, when you think of cleaning your home, the outdoor spaces rarely come to mind, but they're just as important. After all, your porch and deck are the first things your guests will see upon arriving, so let's ensure they make a great first impression. Grab your gloves, dust off those brooms, and let's get cleaning!
First things first, clear out the area! Remove all furniture, plants, and any other objects on your porch or deck so you could clean every inch of it. Sweep away any debris or fallen leaves; you can also use your garden hose to rinse down any stubborn messes. You could even consider pressure washing it if needed - but keep your safety in mind! Try to keep a steady pace while hosing down your porch or deck, ensuring you've cleaned even the tiniest corners.
Now that we've got the big mess out of the way, let's focus on some deep cleaning. Depending on the material of your porch or deck, you might want to use a specialized cleaning solution to remove moss, mildew, or any other stains that won't come out otherwise. After you've applied the solution, use a brush with sturdy bristles to scrub it off thoroughly. This step will make sure your porch or deck looks as good as new!
If your porch or deck is painted, you might want to consider giving it a fresh coat. Peeling and chipped paint happens more often than not, especially if you've left it untouched for too long. Before you start painting, sand down the surface to smoothen any rough edges. Apply primer to ensure the paint sticks well, and pick a color that complements the exterior of your house.
The last step is to put everything back in its place and add some finishing touches. Clean any furniture, replace any worn-out cushions or pillows, and set up outdoor décor that goes with the style of your porch or deck. String fairy lights, place a colorful doormat, or add some vibrant flowers to create a welcoming space your guests won't be able to resist.
There you have it, folks, a clean porch or deck that's as good as new! I know cleaning might not be the most exciting task to tackle, but the reward is always worth it. Plus, now you have another space to enjoy the summertime breeze and relax at the end of a long day. Why not treat yourself to a cold drink and bask in the glory of a shiny porch or deck? Keep up the good work, homemakers, and stay tuned for our final cleaning task tomorrow.