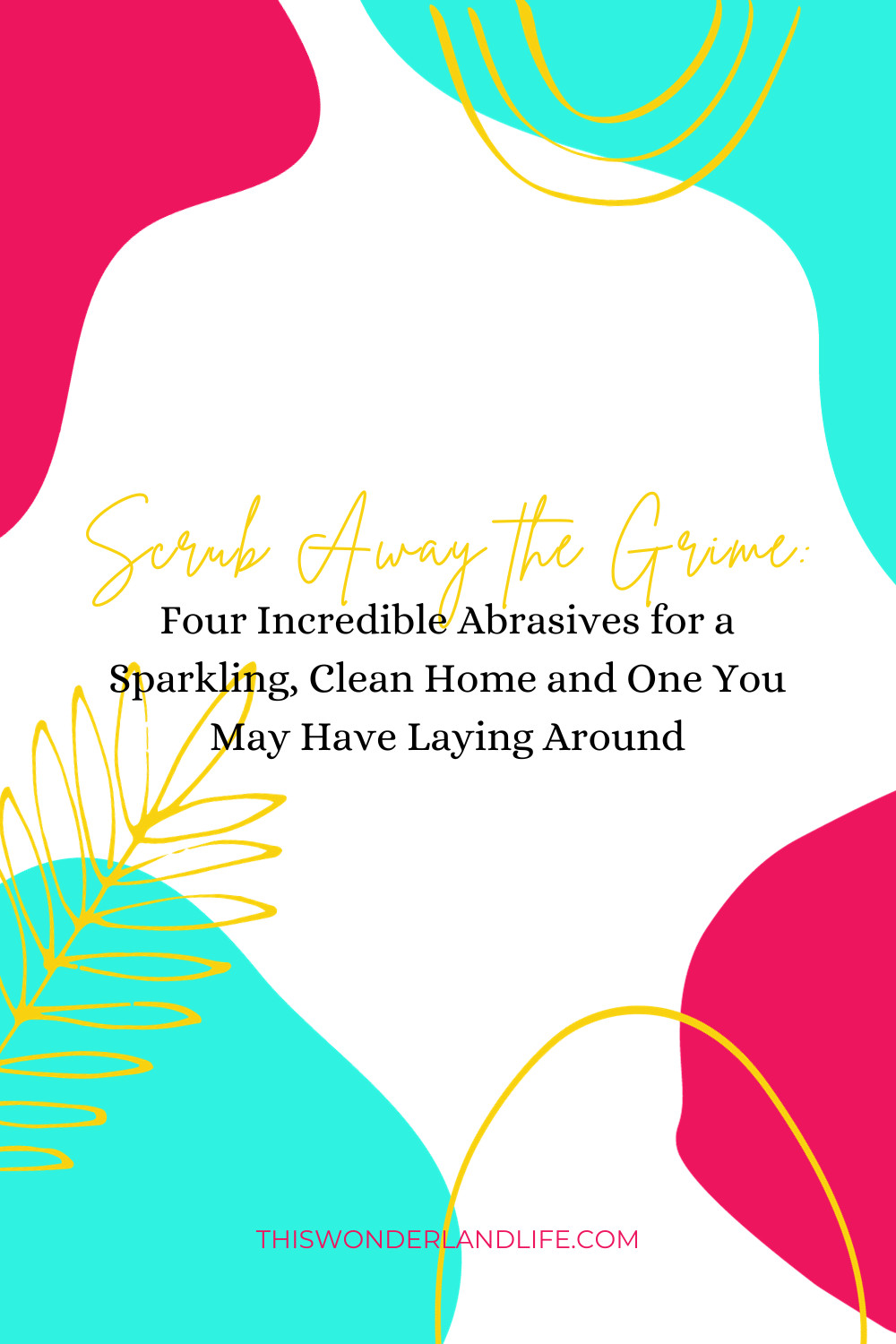 As women who stay at home with our families, we want nothing but the best for our homes. And to keep it clean and sparkling, we need to have reliable cleaning products that can handle those stubborn stains. If you're tired of wasting time and money on cleaning products that just don't work, then keep reading! Here are four incredible scrubbing abrasives that will change your cleaning routine for the better.
If you're looking for a natural solution to tough grime, then the Thieves Kitchen and Bath Scrub is perfect for you. This Young Living essential oil-infused scrub is made with naturally derived ingredients, including baking soda and plant-based surfactants. It easily removes stains from sinks, countertops, and tubs while leaving a refreshing, invigorating aroma that will make your entire home smell fresh and clean.
Get it here.
Although the fragrance may not be to everyone's liking, The Pink Stuff is loved by many for its unbeatable cleaning performance. This versatile cleaning paste can be used on almost any surface, from ceramic tiles to chrome faucets. It's tough on dirt and grime, and you only need a small amount to get the job done.
Get yours
.
If you're looking for a professional-grade cleaner for your home, Barkeeper's Friend is a classic choice. Its non-abrasive formula makes it safe to use on a variety of surfaces, including stainless steel, porcelain, and glass cooktops. It easily penetrates and lifts stains without scratching, making it perfect for those tough stains that just won't budge.
Grab it on Amazon.
Take your cleaning game to the next level with the Scrub Daddy Power Paste. This innovative scrubbing paste has an advanced formula and unique texture that easily removes tough stains, grease, and grime from a wide range of surfaces, including your stovetop, oven, and sink. It's perfect for those who want a deep clean that's quick and easy.
Grab it now.
Vinegar and Baking Soda
Let's not forget the power duo of vinegar and baking soda! These common household items have been used for generations for their natural cleaning abilities. Mix them together and use them on your bathtub, sink, and toilet for a natural and effective clean.
A clean home is important to our families' health and well-being. With these four incredible abrasives in your cleaning arsenal, you'll be able to tackle any stubborn grime and leave your home sparkling clean. Say goodbye to wasting time and money on cleaning products that don't live up to their promises. Try these products today and experience the difference for yourself!