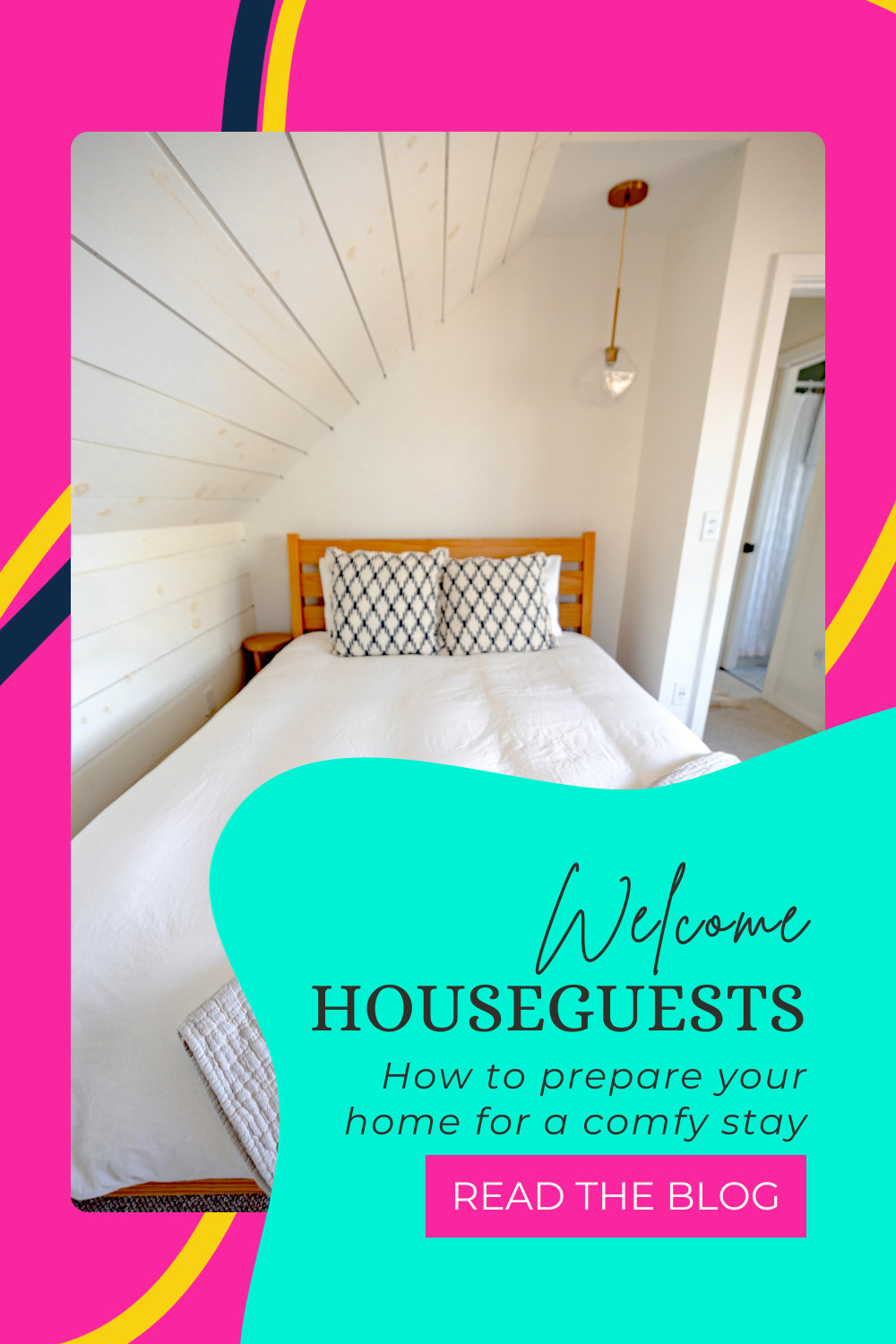 Welcome, Houseguests! Here's How to Prepare Your Home for a Comfy Stay
Inviting houseguests is an exciting event. You get to show off your style, share your favorite recipes, and spend quality time with those near and dear to you. And in order for them to enjoy their stay without any hiccups, it's important to prepare your home for their arrival. From cleaning up the common areas to stocking the pantry, here are some tips for getting your home ready for visitors.
Clean Common Areas
Before your guests arrive, it's crucial to spend some time making sure all common areas, like the inviting living room and bustling kitchen, are meticulously cleaned and organized. Go the extra mile and vacuum the carpets, making sure every fiber is refreshed, and mop the floors until they gleam. Pay special attention to wiping down tables, counters, and shelves, leaving no speck of dust or trace of clutter behind. Dive into the bathrooms, giving them a thorough and invigorating deep clean, so your guests can enjoy a pristine and revitalizing experience.
In the midst of preparations, don't forget to take out the trash (and drive it to the dump if you are in a no trash collection situation like me) to maintain an impeccably fresh ambiance. Elevate the ambiance in the guest room by adding a touch of natural beauty. If you have access to your own property, why not clip some fresh flowers or greenery to create an enchanting arrangement? Alternatively, a budget-friendly bouquet from the local grocery store can also infuse any room with vibrant colors and fragrant aromas, giving your guests a warm and welcoming space to unwind and relax throughout their stay. By dedicating attention to these thoughtful details, you can ensure that your cherished guests have a truly cozy and delightful retreat during their visit.
One of the worst things that can happen while traveling is running out of toiletries, especially when you're away from the comfort of your own home! To ensure a seamless experience for both yourself and your guest, it's wise to stock up on essential supplies like soap, shampoo, toothpaste, towels, and more. By doing so, you'll provide them with the convenience of freshening up whenever they need it. (And yes, I must admit, I'm the kind of woman who shamelessly takes the toiletries from hotels to have them ready for my guests.)
But that's not all! It's also a great idea to go the extra mile by providing tasty snacks like chips or cookies in case hunger strikes between meals. Ensuring your guests have full access to the pantry adds an extra touch of warmth and hospitality, making them feel right at home during their stay with you. After all, it's the small details that can truly enhance their experience and create lasting memories.
A Guest Book
Creating a booklet for your guests doesn't need to be a big production. Depending on their stay and level of independence, here are some ideas to make your guest information book extra special:
1. WiFi Password: Keep them connected effortlessly by including the WiFi password in the booklet.
2. Door/Alarm Codes: Make their entry and security a breeze by providing door and alarm codes.
3. Menus from Favorite Local Restaurants: Take their taste buds on an adventure by including menus from nearby local eateries, serving up the area's culinary delights.
4. Local Travel Brochures: Help your guests explore their surroundings with ease by including travel brochures featuring popular attractions, landmarks, and hidden gems.
5. Event Calendar/Things to Do: Make sure your guests never have a dull moment by including an event calendar or a list of nearby attractions and activities.
Preparing your home for houseguests shouldn't feel like a chore. Prioritize cleanliness and organization to create a welcoming environment. Dust-free and clutter-free common areas will make your guests feel relaxed and at ease. Stock up on essential supplies like toiletries and snacks to cater to their needs. And for added peace of mind, double-check all locks and security systems to ensure a worry-free stay.
Get ready to impress and pamper your guests with a thoughtfully curated booklet full of information and charm.
By incorporating these suggestions, along with a little extra TLC, you'll be well-equipped to host successful events that are sure to leave a lasting impression on your guests.